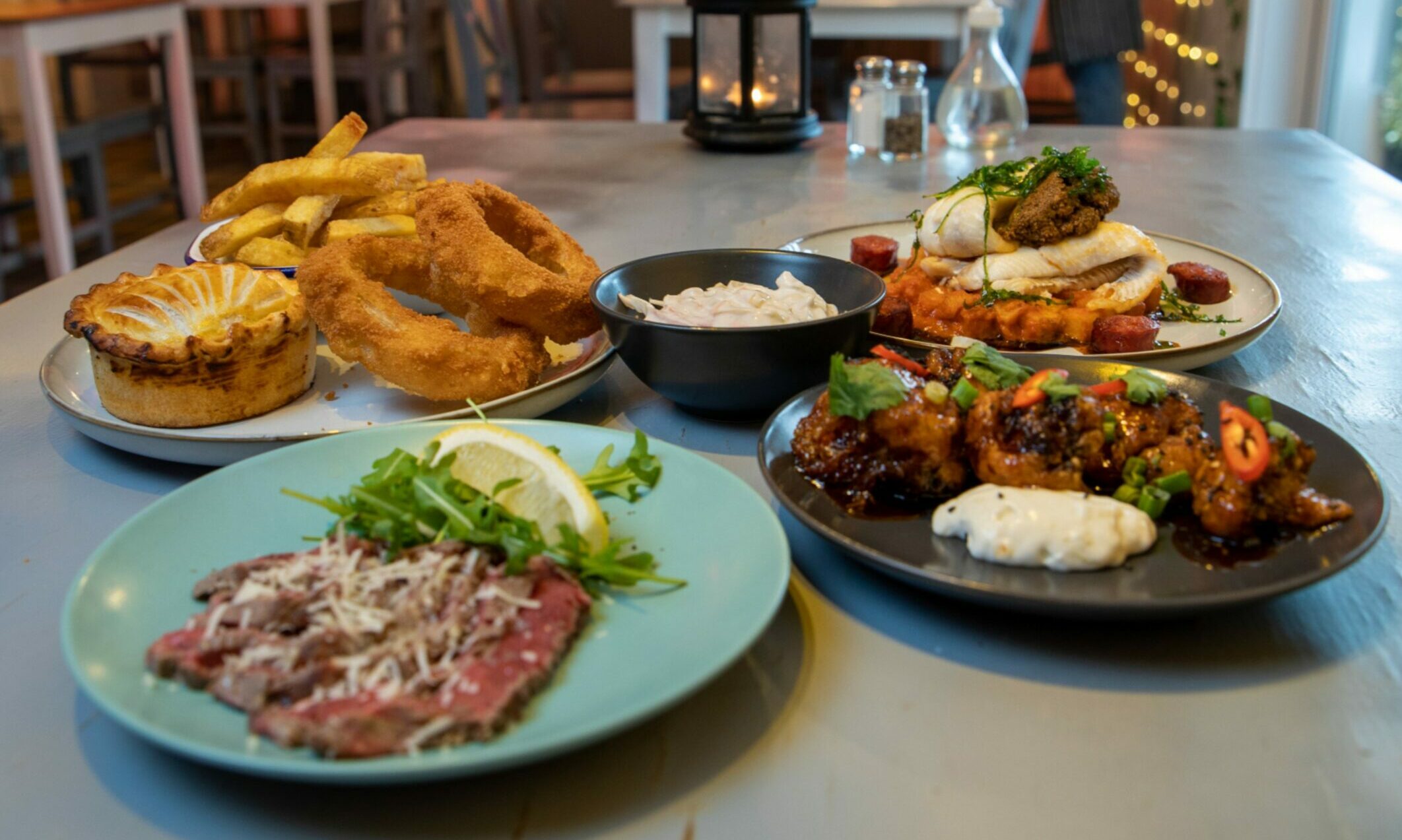 Don't want to feel limited by a restaurant's wine list? These Angus bring your own bottle (BYOB) restaurants could be just what you're after.
There's nothing worse than not finding anything you like on a menu. Thankfully, there are a handful of eateries allowing you to take in your drink of choice.
Drinks can also quickly add up to a hefty bill if you're not careful.
From pizzas to pies, there's a meal to go with any favourite drink around Angus.
Shimla, Forfar
This Forfar eatery specialises in Indian cuisine, including authentic curries, tandoori specialities and kebabs, as well as pizzas and burgers.
Shimla does not charge a corkage and its menu boasts a huge range of dishes.
From Tezpur Tikka and Ceylonese Korma to Sirloin streak and chicken pizza, there's a meal for everyone.
Address: 97-99 North Street, Forfar DD8 3BL
Opening hours: Monday to Sunday, 5pm to 10.30pm
The Auld Bake House, Brechin
The High Street bistro is popular among locals, and for good reason. It offers lunch and brunch five days a week, and is open for dinner Friday and Saturday.
Evening specials change every week, meaning each visit could be completely unique. One weekend you could get venison bordelaise and the next might have chicken fajitas on offer.
The Auld Bake House does not charge a corkage fee.
Address: 26 High Street, Brechin DD9 6ER
Opening hours: Tuesday to Thursday, 9.30am to 3.30pm; Friday and Saturday, 9.30am to 3.30pm and 5.30pm to 8pm
The WeeCOOK Kitchen, Barry
With its award-winning pies and passionate staff, the WeeCOOK Kitchen is sure to be a hit.
Its pies have won multiple awards and featured on TV. The Courier pie lover and expert Brian Stormont also says it's some of the best pies he's ever tasted.
If pies aren't your thing, don't worry. There's also fish katsu curry, mussels, nasi goreng, kebabs, steak, burgers and more.
There is no corkage on beer, wine or cider, but spirits and cocktails are subject to management approval and a fee.
Address: Downs Holiday Park, Barry, Carnoustie DD7 7SA
Opening hours: Wednesday and Thursday, 11.30am to 8pm; Friday and Saturday, 11.30am to 9pm; Sunday, 10.30am to 7pm
Azzurro Ristorante and Pizzeria, Arbroath
This Italian gem on the Arbroath High Street was a best trattoria finalist in the Scottish Italian Awards 2022.
With pasta, risotto, chicken, veal and steak dishes on the menu, it might be hard to decide what to go for. And there's always pizza, which you can never go wrong with.
To finish off the meal there's a range of choices, including tiramisu, peach melba, sorbet and profiteroles.
Address: 43 High Street, Arbroath DD11 1AN
Opening hours: Friday, 5pm to 9.45pm; Saturday, 4.45pm to 9.45pm; Sunday, 4.45pm to 9.15pm