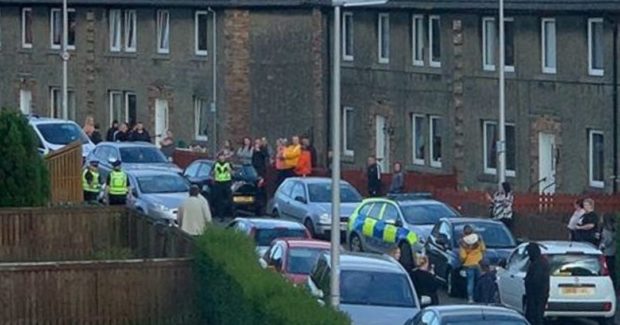 Police in Fife have issued an unprecedented call for calm after a number of vigilante-style protests were held in communities in recent weeks.
Incidents have been reported of crowds gathering outside properties amid speculation about the identity of people living within.
Many of these have gone off relatively peacefully but officers say they are concerned individuals have been wrongly identified as criminals and those residing at the homes targeted – including women and children – have been intimidated and threatened.
The stark warning from Police Scotland comes days after a convicted paedophile had to be moved from accommodation twice in the space of 24 hours following mass community protests in Cowdenbeath's Blamey Crescent and Kirkcaldy's Dunearn Drive.
Community questions as paedophile hounded out of two Fife towns in 24 hours
Police attending the Cowdenbeath gathering claimed they had been hit by missiles being thrown at the property targeted and described the behaviour of some of the protestors as "unacceptable".
A 43-year-old man has been arrested and charged in relation to last week's incidents and will be the subject of a report to the procurator fiscal.
Police Scotland stressed public protection is a priority for the force and reassured communities "all reasonable steps" are being taken to that end.
But it added: "While many protesters believe they're acting with good intentions, others intend to seemingly cause anti-social behaviour and anxiety amongst the community, with their motivations being unclear.
"This behaviour undermines the significant efforts undertaken by various partner agencies to manage risk within the community.
"In recent times, individuals have been identified as something they're not.
"People who reside in the property, including women and children, have been exposed to intimidation and threats.
"Neighbouring properties have been damaged and locations have been identified on social media, thereby increasing the risk to all who reside in the local area.
"Large numbers of officers are having to attend and police these protests, preventing them from attending ongoing crimes and incidents.
"We have a duty to ensure the safety of all in our communities and anyone who is believed to have committed a criminal offence at these protests will be arrested and/or charged accordingly.
"We will not tolerate violence or anti-social behaviour. People need to understand these actions don't impact solely upon one person, but inevitably on others who are completely unconnected with the reasons for protest.
"People have a right to voice their concerns about matters, but when they do so in a fashion likely to inadvertently cause anti-social behaviour and/or violence towards innocent people within the nearby location, including children, then it cannot be tolerated."
A spokesperson for Fife Council stressed it has a "duty" to accommodate offenders in line with national policy outlined in the Management of Offenders (Scotland) Act 2005 and through a Multi-Agency Public Protection Arrangement (MAPPA).
"The key agencies involved in MAPPA are Fife Council, Police Scotland, NHS Fife and the Scottish Prison Service," the council added.
"We all use the National Accommodation Strategy for Sex Offenders and through this process levels of risk are carefully assessed, risk management strategies are put in place and on-going monitoring is undertaken."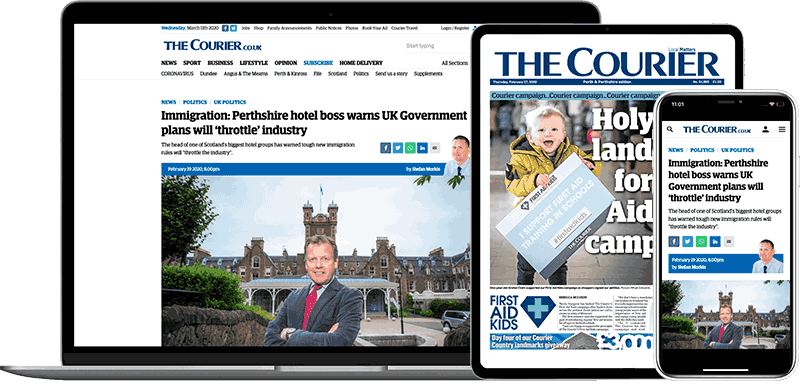 Help support quality local journalism … become a digital subscriber to The Courier
For as little as £5.99 a month you can access all of our content, including Premium articles.
/**/