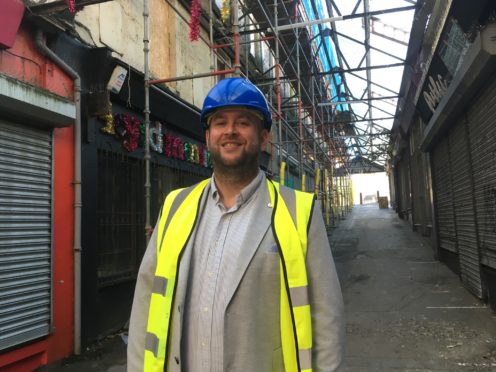 The man behind a £1 million redevelopment of an historic former mill building in Kirkcaldy is predicting the project will breathe new life into Scotland's second oldest shopping arcade.
Edinburgh based developer Cockburn Consultants is aiming to transform the former Abbotshall linen mill building in the town centre into 13 new luxury one and two bedroom apartments.
Refurbishment work resumed following the easing of lockdown restrictions.
The three storey building, which dates back to the 1840s, was a thriving mill until the company relocated in 1898 when the street level was turned into the Olympia Arcade which still stands today.
Despite a number of attempts to revive the arcade's fortunes in recent years, just a handful of shop units remain occupied.
Brent Quinn, Cockburn's owner, said he was convinced the transformation of the former mill will spark renewed interest and opportunities for the rundown shopping arcade, helping it to return to its former glory.
"The redevelopment of the upper floors into apartments is good news for this part of the town centre which will bring not only an increased footfall from new residents but also a new sense of security by people occupying the area," Mr Quinn said.
"I've fallen in love with not only the building, which we bought four years ago, but the potential that I feel Kirkcaldy still has for reviving its town centre fortunes."
Mr Quinn, who has almost 20 years of town planning experience under his belt, said the fact that the Lang Toun has seen a succession of big name retailers pulling out could be seen as an opportunity, leaving potential for more independent traders as well as an enhancement of the early evening and night time economy, which could be ideal for the Olympia Arcade.
"The economic downturn experienced by the town is only a reflection of what is happening right across the UK and Kirkcaldy town centre needs to reinvent itself," he said.
"The arcade has a lot of history and potential to become part of that revival and I am already actively seeking funding to explore those possibilities."
Construction work on the apartments is anticipated to be completed by December.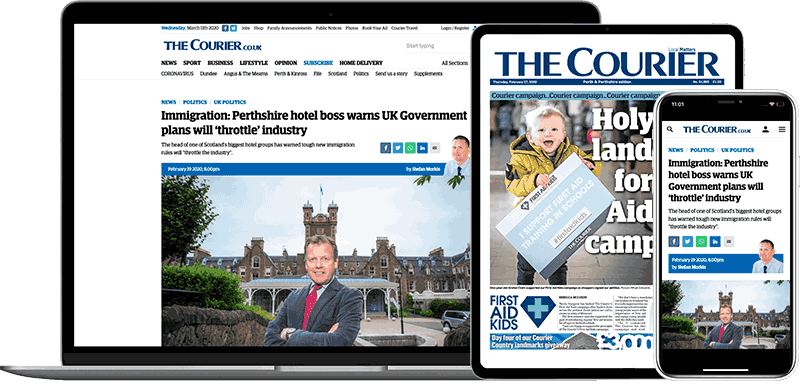 Help support quality local journalism … become a digital subscriber to The Courier
For as little as £5.99 a month you can access all of our content, including Premium articles.
/**/