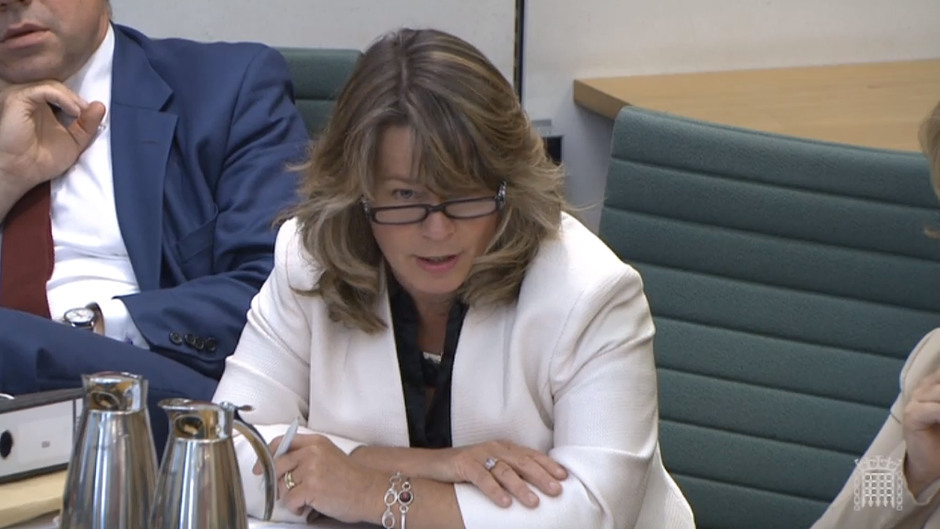 Controversial former SNP MP Michelle Thomson has launched her political comeback in the hope of representing the party at next year's Scottish election.
Ms Thomson, whose former property business was the subject of a mortgage fraud investigation, has announced her ambition to go to Holyrood by seeking the SNP nomination for Falkirk East.
The former Edinburgh West MP's time at Westminster was overshadowed by the revelation that a number of property deals were being investigated by police.
She lost the SNP whip when the investigation came to light in 2015, just five months after being elected
Ms Thomson always denied wrong-doing and was never charged. She was one of five people reported to prosecutors but the Crown Office eventually concluded there would be no prosecution due to an absence of "credible and reliable evidence".
On twitter, Ms Thomson said she had been approached to stand by SNP members in Falkirk East and was "delighted to accept" their request.
After being approached by members from Falkirk East, I am delighted to accept their request to seek selection as their SNP candidate in the Scottish Parliament elections of 2021.

I have been an independence supporter all my life having joined the SNP aged 16.

— Michelle Thomson (@MichelleThomson) August 31, 2020
After leaving Westminster Ms Thomson founded the business organisation Momentous Change with another former SNP MP, Roger Mullin, who is also hoping to enter Holyrood and is seeking the party's nomination for Kirkcaldy.
In a short video announcing her intention to stand, Ms Thomson emphasised her past experience during the 2014 referendum working for the pro-independence Business for Scotland group, her "corporate" background and running small businesses.
Pointing out she first joined the SNP aged 16, she said she had the "business", "life" and "political" experience to represent Falkirk East.
@SNPboness @YesBoness @YesGrangemouth @GrangemouthSNP @FalkirkSNP @snp_braes @Yes_Braes @SnpTryst @theSNP

RT: You can view my short introductory video here: pic.twitter.com/CDFgaWQ2EZ

— Michelle Thomson (@MichelleThomson) August 31, 2020
The SNP candidacy is up for grabs as the current MSP, Angus Macdonald, is one of 14 SNP representatives not seeking re-election.
Only female candidates will be considered under a measure adopted by the SNP to improve gender balance.
In the past, Ms Thomson has had a testy relationship with Nicola Sturgeon, demanding an apology from the SNP leader when it was revealed she would not be prosecuted.
The former Edinburgh West MP claimed the party gave her no support during a "frightening, disturbing and alarming time".
In September 2015, it emerged there was a police inquiry focusing on solicitor Christopher Hales.
He was struck off after he acted for Mrs Thomson's property firm in deals that raised questions about possible mortgage fraud.
Ms Thomson has always denied her critics' claims that her former property business had targeted the vulnerable by buying their homes at below market value, before selling them on for a quick profit.