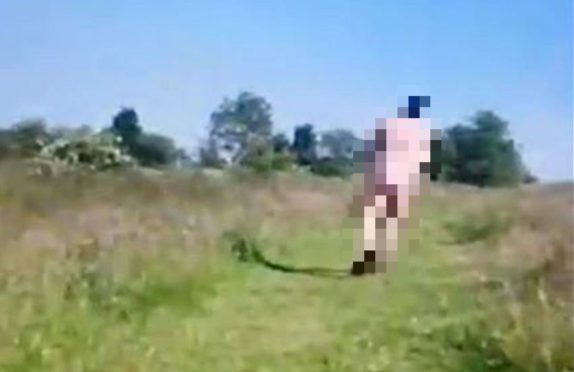 A manhunt has been launched in Kirkcaldy after two young women were subjected to a shocking indecent exposure at a popular walking spot.
Police dog handlers were seen patrolling the Rabbit Braes area of town on Wednesday evening following the worrying incident, which happened at Longbraes at around 4.45pm.
Two women were having a picnic on the hillside near Rabbit Braes when they saw a bald man sitting around 10 metres away from them acting suspiciously.
Around 10 minutes later, the man is said to have brazenly walked past them wearing nothing but brown walking shoes, white trainer socks and a balaclava, and he then went on to touch his private parts.
One of the women managed to take a photo and some video of the man before he noticed being filmed, at which point he ran down the grassy bank towards a wooded area and picked up a small pile of clothes before fleeing the scene.
The women immediately called police but it is understood they were left badly shaken and upset by what happened.
Police are investigating and hope it is only an isolated event, but news of the incident has caused concern in the community.
Lorraine Wilkinson, who volunteers with the nearby Linton Lane Centre, urged parents to be aware of the episode and speak to their children to keep them safe.
"I was in the centre when the girls were waiting for the police to come," she said.
"Hopefully he got a fright when realising he was being filmed and won't be back.
"Fortunately these girls were on the open field and were brave enough to take photos and a video."
The man in question is described as around 5ft 10", of medium build and in his late 20s to mid 30s.
He is also said to be bald and was wearing black or dark coloured clothes and brown walking shoes.
A Police Scotland spokesperson said: "Around 4.50pm on Wednesday, 24 June, we received reports that a man had exposed himself to two women in the Rabbit Braes area of Kirkcaldy.
"Enquiries are ongoing and anyone who may have information can call 101, quoting incident 2669 of 24 June."
Images have been shared with local police officers to assist their investigation, and anyone with information that may lead to the perpetrator being caught should contact 101.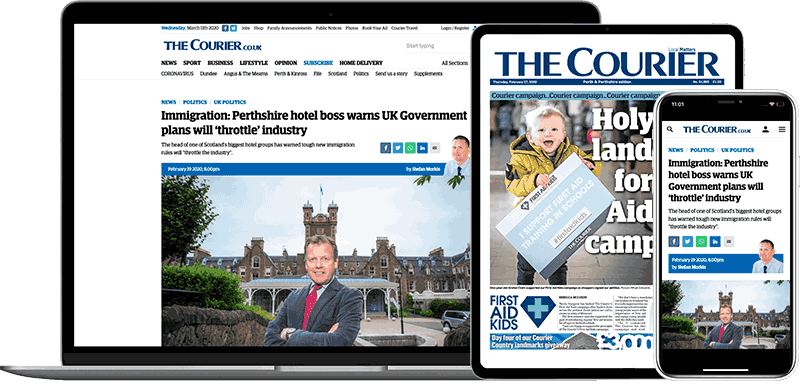 Help support quality local journalism … become a digital subscriber to The Courier
For as little as £5.99 a month you can access all of our content, including Premium articles.
/**/